Fermented Chili Sauce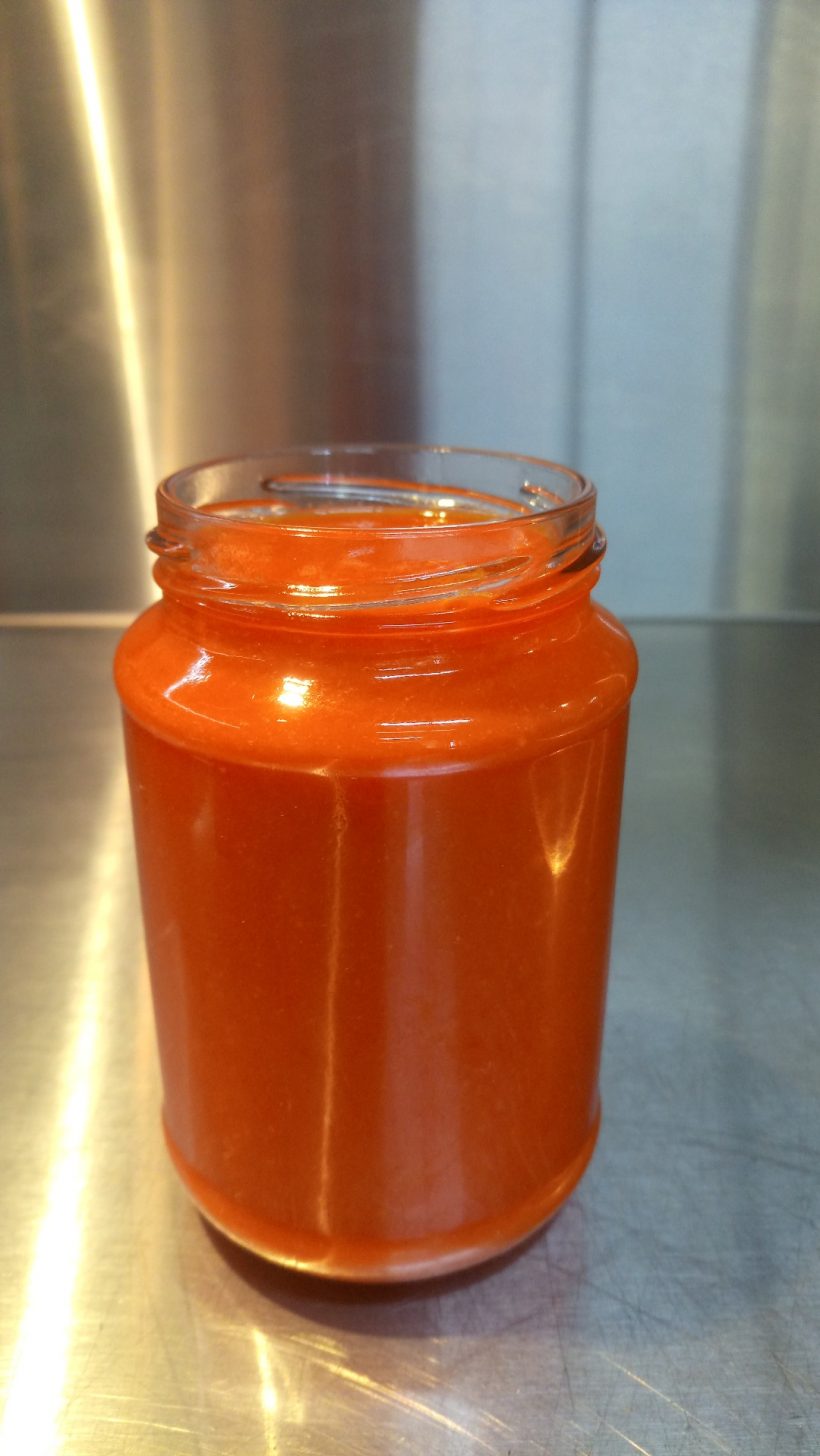 If you like the flavor of Habanero chili and can handle a little heat, this is great and easy sauce. It will take about a week to ferment at room temperature in a cupboard, and will last months in the fridge. This tangy sauce has beautiful and deep flavors and aromas. I use it on/in many recipes (roasted sweet potato, in fried rice, ragout,..)
When doing fermented food, it is very important to wash your hands very well, as any kitchen equipment ( knife, board, blender bowl, jar,..) prior to starting the recipe. Because you will be handling a fair few hot chili, I recommend using disposable gloves, or you might feel the heat on your hands for a few hours…
I like a bit of heat, so I usually use between 25 and 50% of Habanero chili…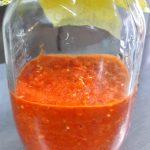 Fermented Chili Sauce
A fairly hot and flavorsome chili sauce, very addictive...
Ingredients
500

gr

Red Cayenne Pepper

100

gr

Red Habanero Chili

2

cloves

Garlic

1

tsp

Rapadura sugar

1

tsp

Sea Salt

1/4

Yakult
Instructions
Before starting, wash well your hands and sanitize your knife, chopping board, blender bowl, jar.

Wash chili, de-stem and put with all other ingredients in the blender bowl (use food processor or stick blender if you don't have one). Blend till very fine texture.

Transfer to jar. I like to put a cloth held by a rubber band to allow better gas exchanges. Leave in a dark space (any cupboard is perfect) for 5-8 days. You will notice the mash bubbling and liquid separating at the bottom, this is normal. Stir with clean spoon every day.

When the bubbling has stopped (no more fermentation), strain through a fine mesh metal sieve, and use a spoon or scrapper to press the paste till only seeds and skin remain.

Put the sauce into a sterilized jar ( boil in water for a few minutes and let cool down before filling). Keep in the fridge for many months.
Recipe Notes
With what is left in the sieve, I made a lovely chili oil...Just put in a saucepan, cover with a neutral vegetable oil (sunflower, grape-seed, peanut,..) and bring to the boil. Remove from the stove and let cool down. Pass through a cloth, it might take some time to drip through...